V4ink decided to enter into a new era by refreshing its own industry structure, stretching to handheld printer production sector.
Why we engage in that new product? It arouses the attention from the customers who run a small or medium enterprise, even an infant company, and are seeking a multitasking printer in their production line. Instead of applying a cumbersome and mediocre machine or single-functioned labeller, v4ink portable printers will make you better understand their potentials in different industries.
Food packaging
With the help of handheld printer, contents such as date code, logo, best before date, expire date, real time and net weight can be easily printed on the food packaging materials that are plastics, paper bag, carton and wooden box. Will the contents be removable? No. Unless you rub the contents with alcohol, they will stay the same in vivid color. Will the ink permeate the paper bag and get the food soaked? No. A few seconds is enough to get the printed contents dry.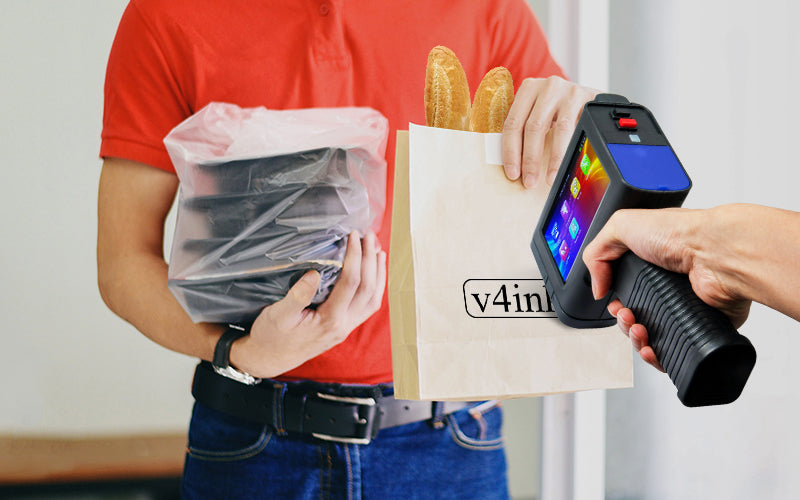 Healthcare
At present, handheld printers are widely accepted in Healthcare industry. Printing batch code and barcode number orderly seems smarter than adjusting the digits manually and repeatedly. Just press the button on the handle, the ink will be printed out smoothly even on the round plastic bottle and foil.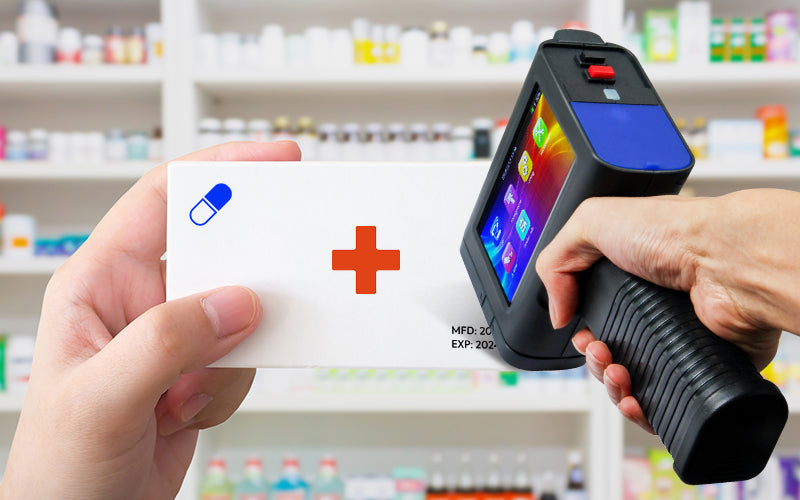 Skincare
For your beauty brand or skincare brand product, the regular packing materials like Polyethylene Terephthalate (PET), Polypropylene Plastic (PP), glass as well as metal have been taken into account. The premium ink formulas enable the printed contents much more adhesive to a label or the container. When using the handheld printer, you can create customized slogans or upload your well-designed logo in a picture format which makes the product looks stylish and personalized.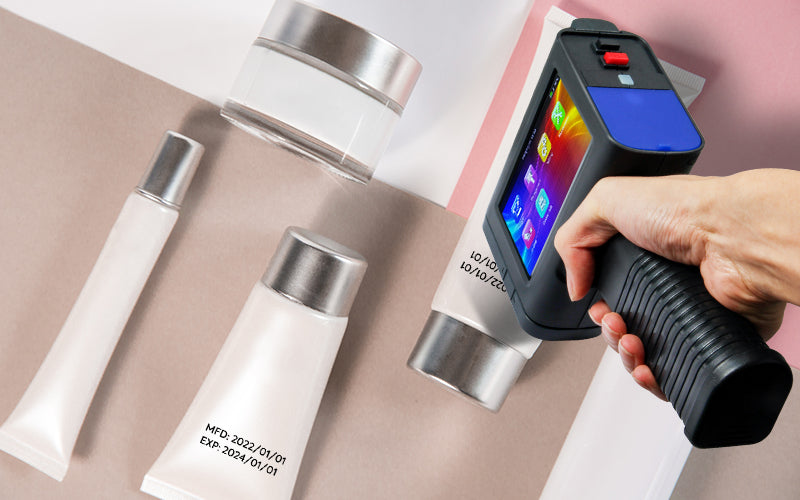 Warm tips for buyers
Before you place an order, please read the product information carefully. The function and printing materials will depend on models (Handheld printer and ink cartridge). If you are not sure about which one satisfies your demand, please get in touch with us directly.